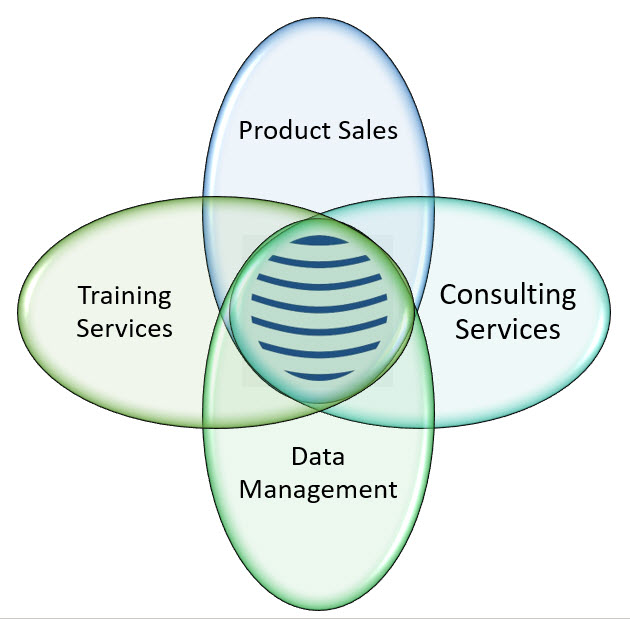 The foundation of Datacode has been laid by this division and has over theperiod added a range of products. Datacode is known in industry for theproducts which it has supplied to its valued clients. The World's bestsoftware companies are associated with Datacode to market their solutionsin Indian and SE Asia.
Customer Needs Assessment and conducting pilot studies without cost and commitment are some of the basic tools of Datacode's sales process. With a conversion ratio of 9 out of 10 Quotations into order and 100% payment recovery, Datacode ranks very high in the Customer Satisfaction Index. Infact 70% of the business comes from existing customers which speaks volumes of the customer confidence in us and their requirements keep growing by the day.
Software and Technology is one of the key focus areas for Datacode and we are constantly involved in the process of developing a systematic, organized and aware market. As an organization we are having specialized skills andexperience in this area and have been delivering effective and specialized training both onsite/offsite.
Datacode's association with national and international organizations for
delivering best programme contents with both online, offline as well as
through Training Videos gives us an edge over other organizations.
New Mining policy has opened up the sector for a large number of diversified players to enter the Mining Sector. Such organizations require specialized services that can only be provided by Datacode so that these organizations can focus on their core competence. Datacode specializes in assisting the
companies who are participating in the auction process and help them in the development of Geological model/resources modeling for technical evaluation of the block. Datacode provides High-Quality Consulting Services in the following domains:
i. Project Planning
ii. QA/QC of Data
iii. Data Audit
iv. Technical document Preparation
v. Creation of Data Package for auction
vi. Geotechnical Studies
vii. Environmental studies
viii. Hydro Geological Studies
ix. Geological and Geo-Statistical modeling
Exploration is a Risk and Reward business. Geodata is a key asset of any project. Geodata is not only a tangible valuable asset of a project but also the value of the data never expires as it is fundamental to any mineral exploration project.  
  
We understand the value of Geodata, integrating various datasets at various stages of exploration which enables management to take the decision of GO or NO-GO is the most critical  nvestment decision from time to time.   
  
The wide array and quantity of data collected today make it imperative to have an organized, transparent, flexible, and accessible system enabling streamlined data flow to decision-makers. Datacode has taken the 1 st step in this direction to ensure data management service is available specifically for the Geo-Sc industry, be it a specialized commercial solution or an indigenous custom solution for a small enterprise.