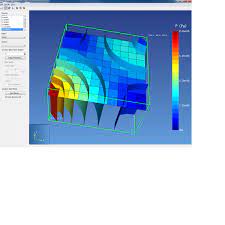 PetraSim is the graphical interface for the TOUGH2 family of simulators. Developed at Lawrence Berkeley National Laboratory, TOUGH2 and its derivatives are recognized for their powerful simulation capabilities for fluid flow and heat transfer in porous and fractured media.
Description
Applications for PetraSim and the simulators it supports include:
Coupled process modeling (thermal, hydrologic, chemical, mechanical, biological)
Carbon sequestration and other types of injection.
Performance assessment of nuclear waste repositories.
Geothermal reservoir studies.
Vadose zone hydrology.
Features